Desert colors coloring book
Educational coloring book featuring quotes from Byrd Baylor's desert theme books. Activities are STEAM approved and focus on connecting desert creatures to building eco-friendly habits and lifestyles.
2017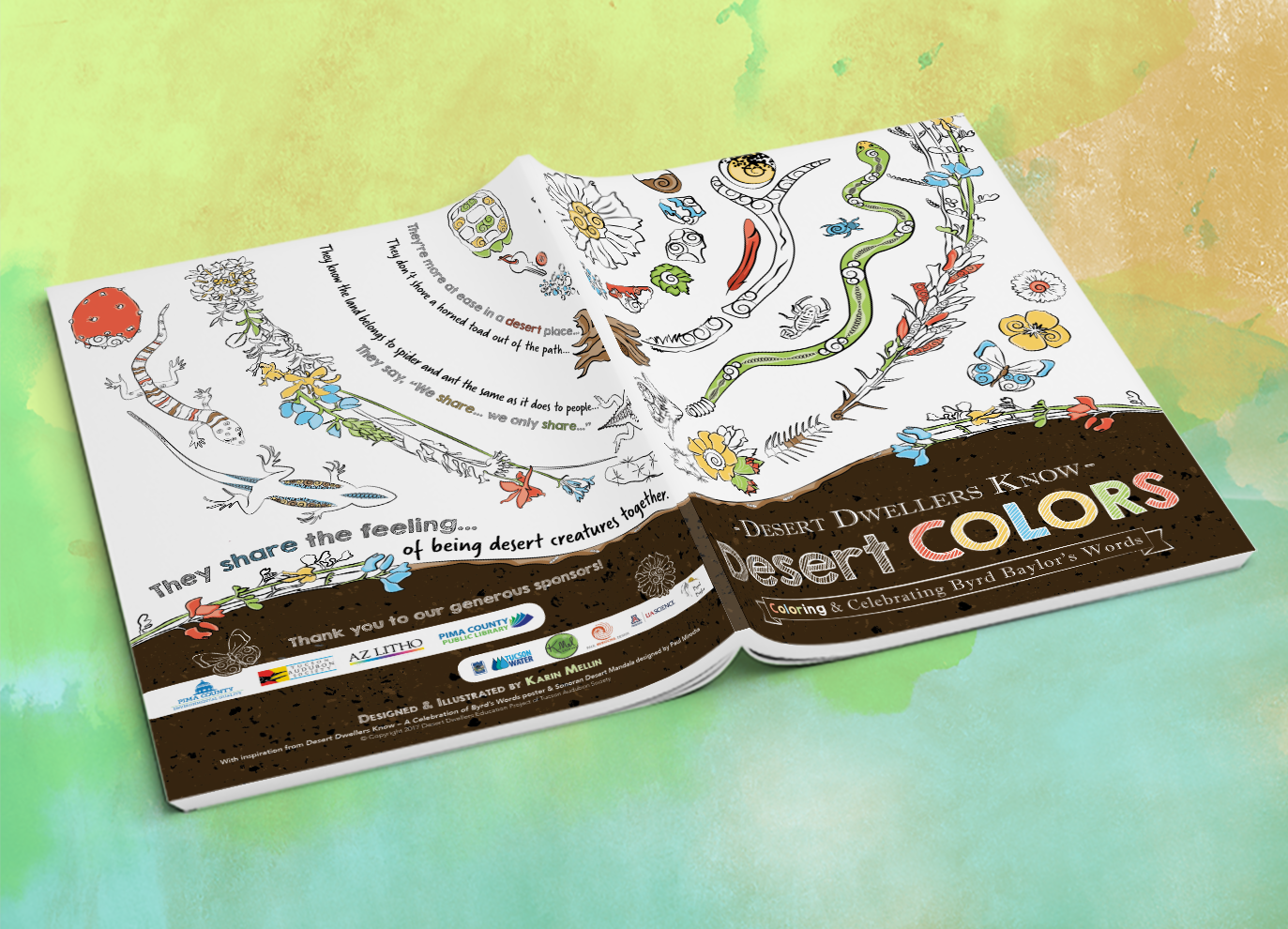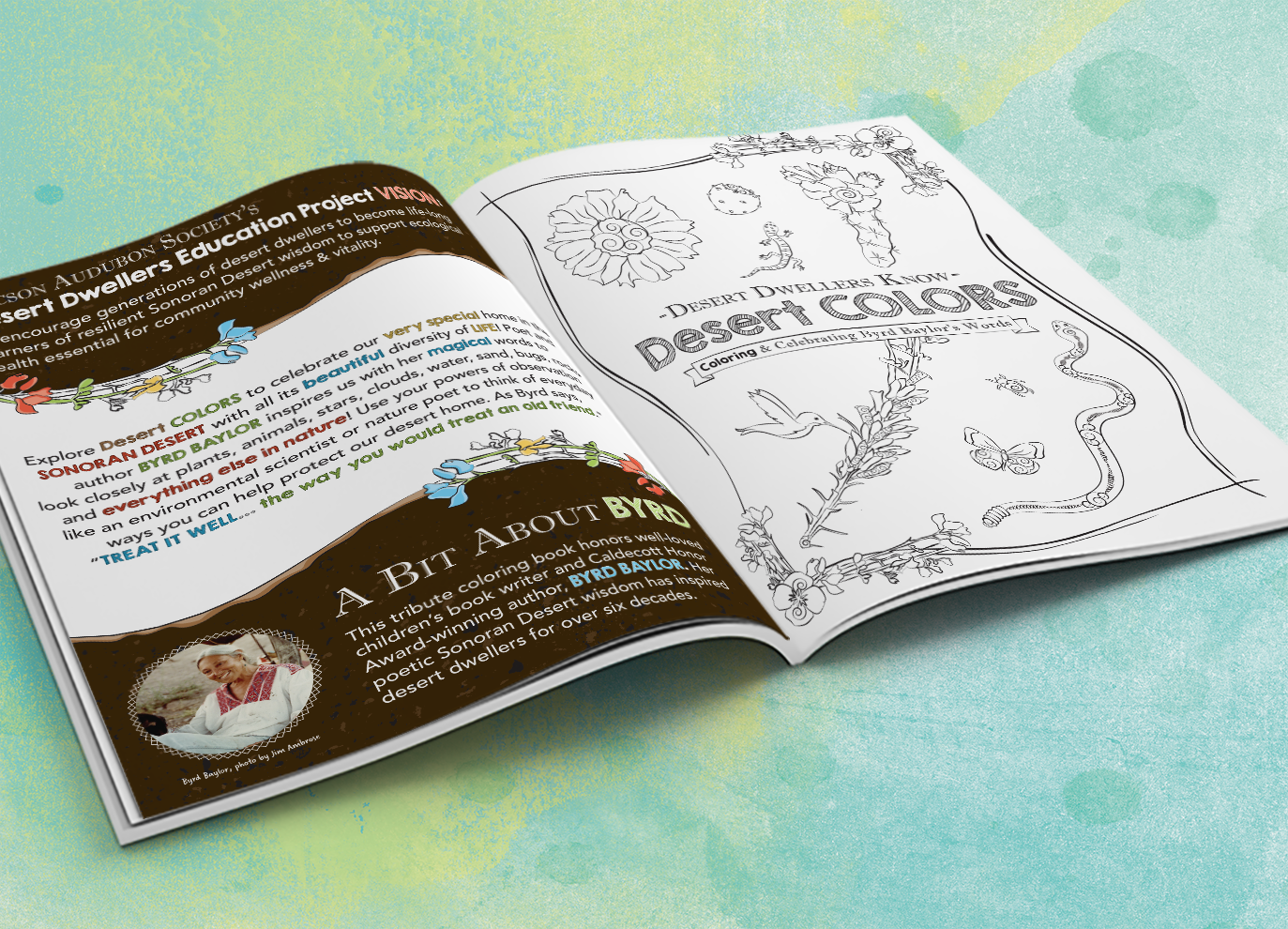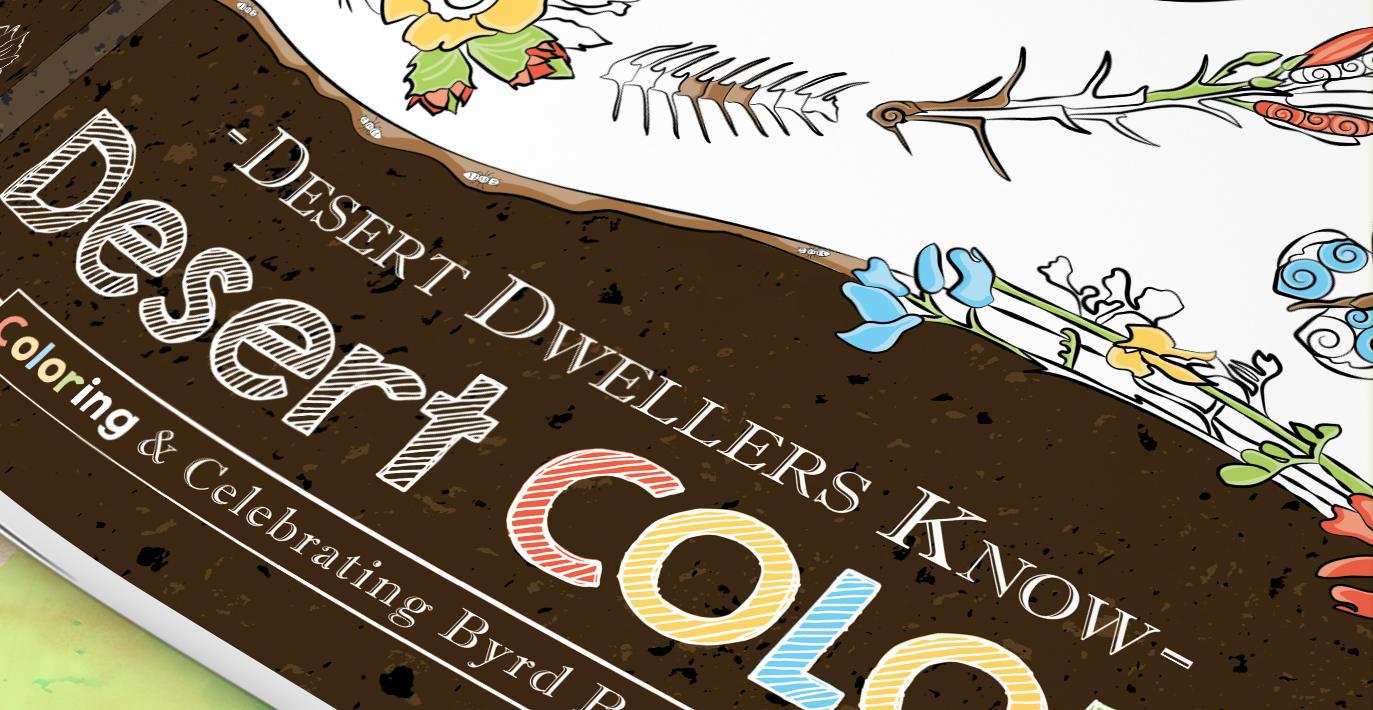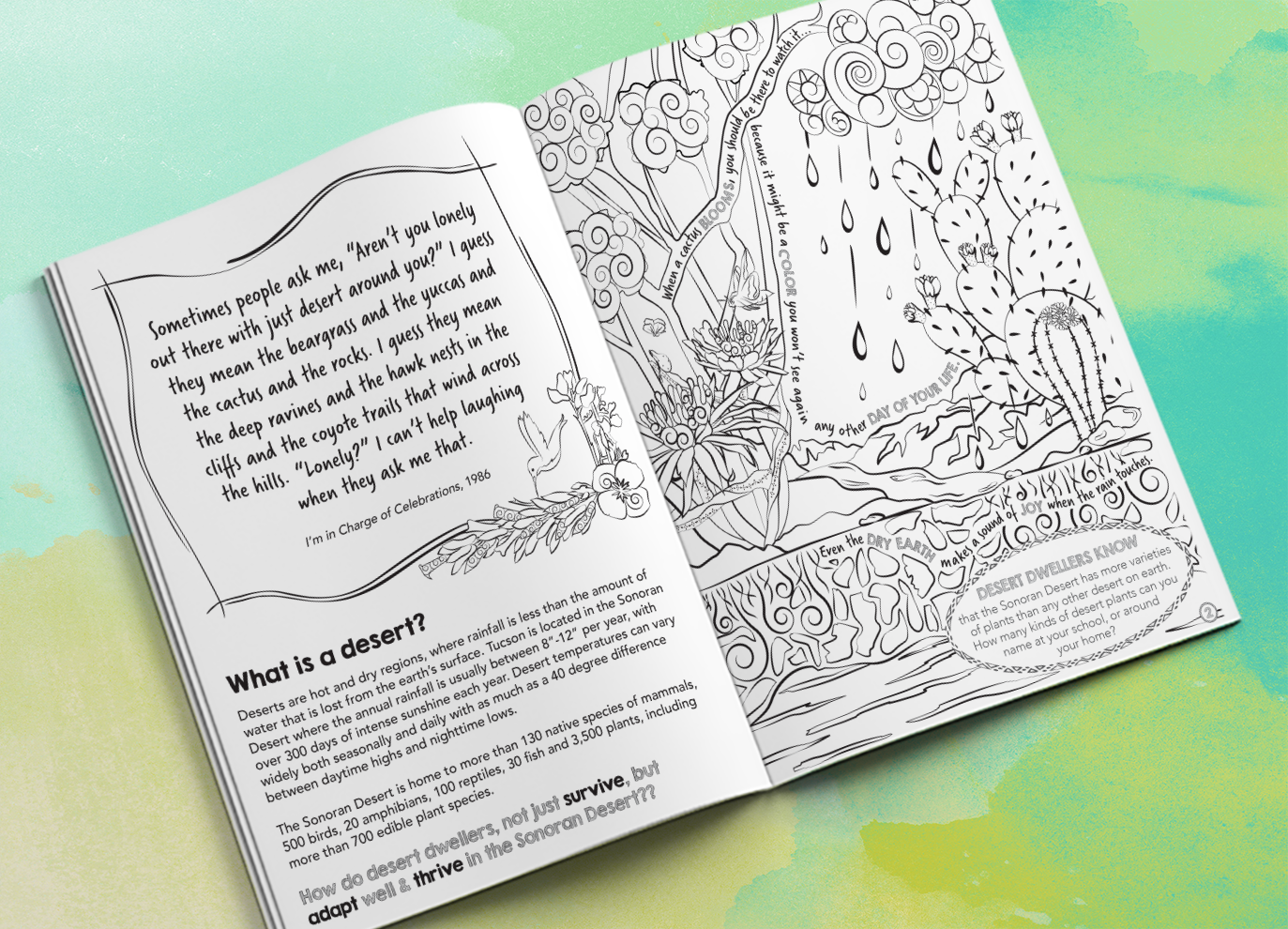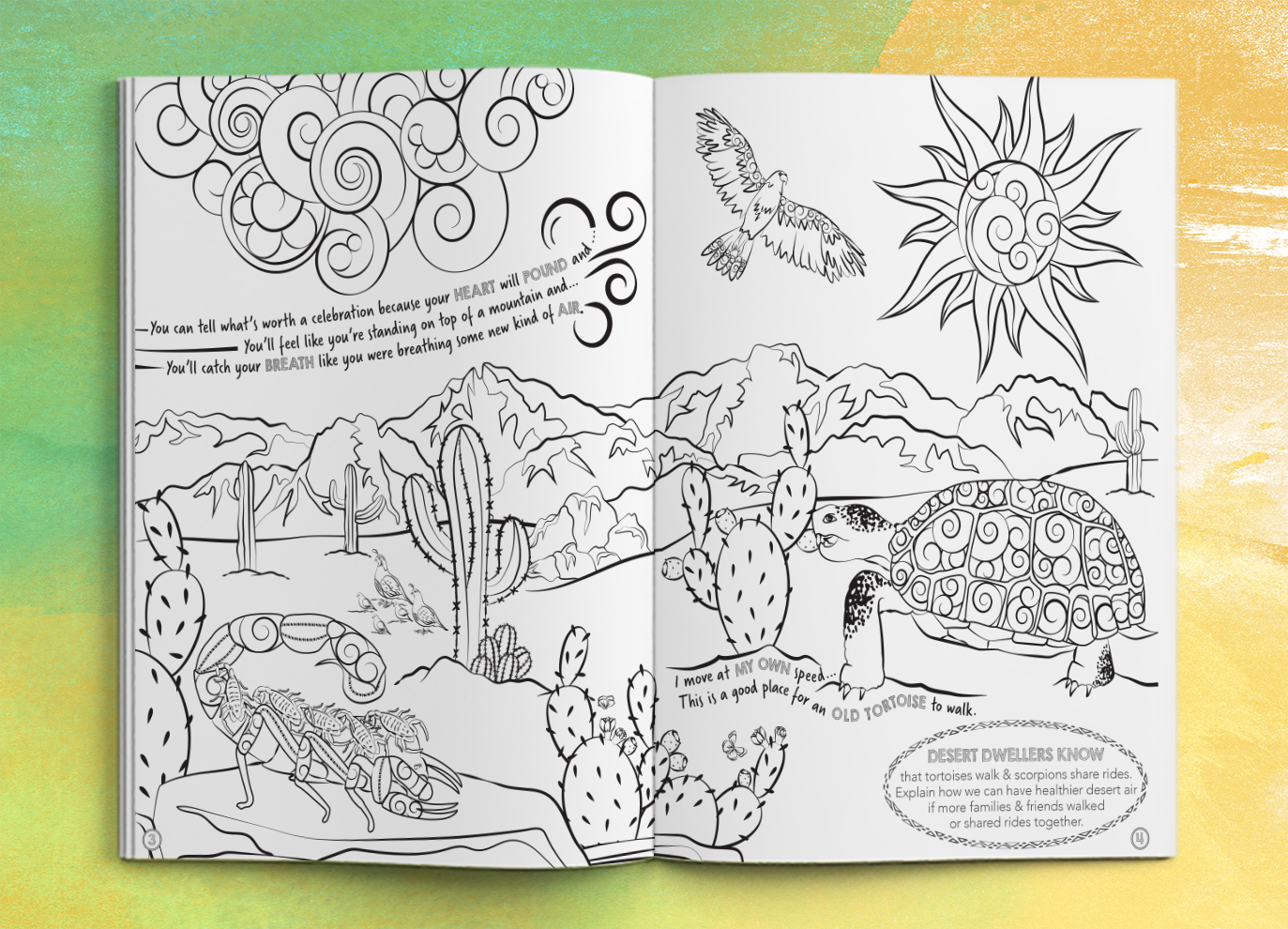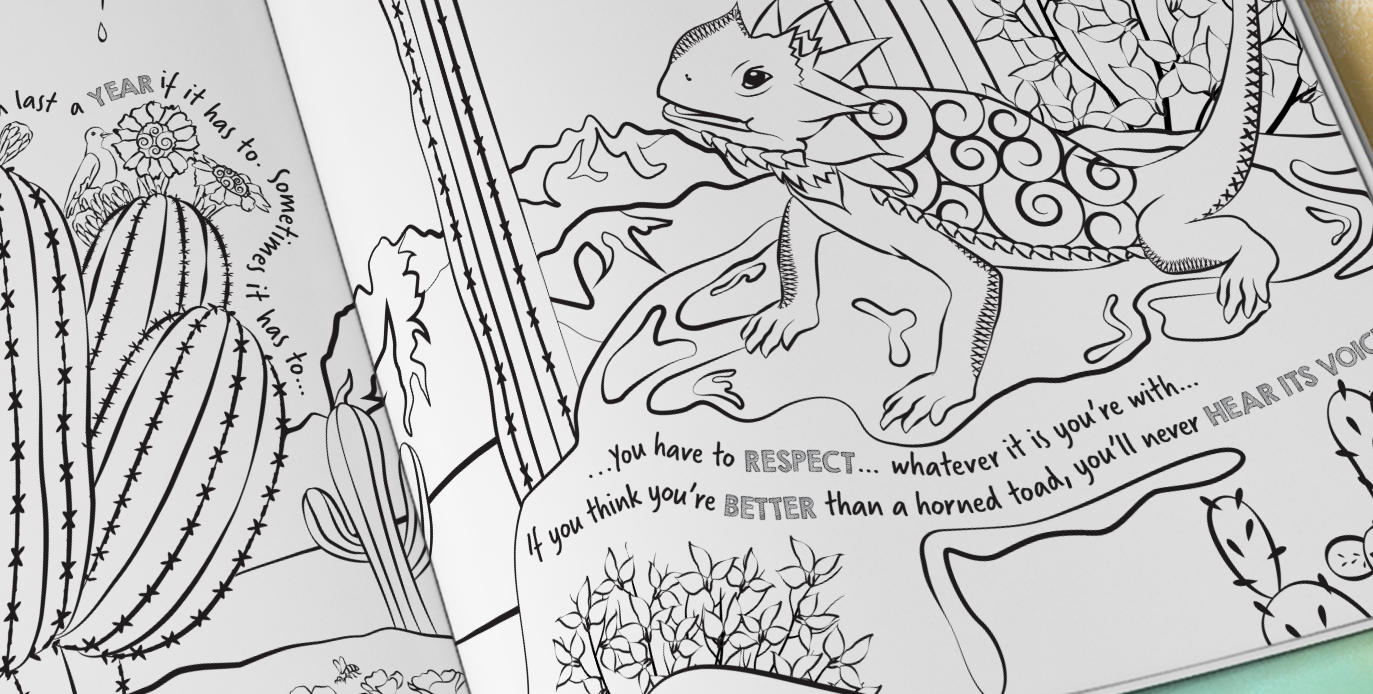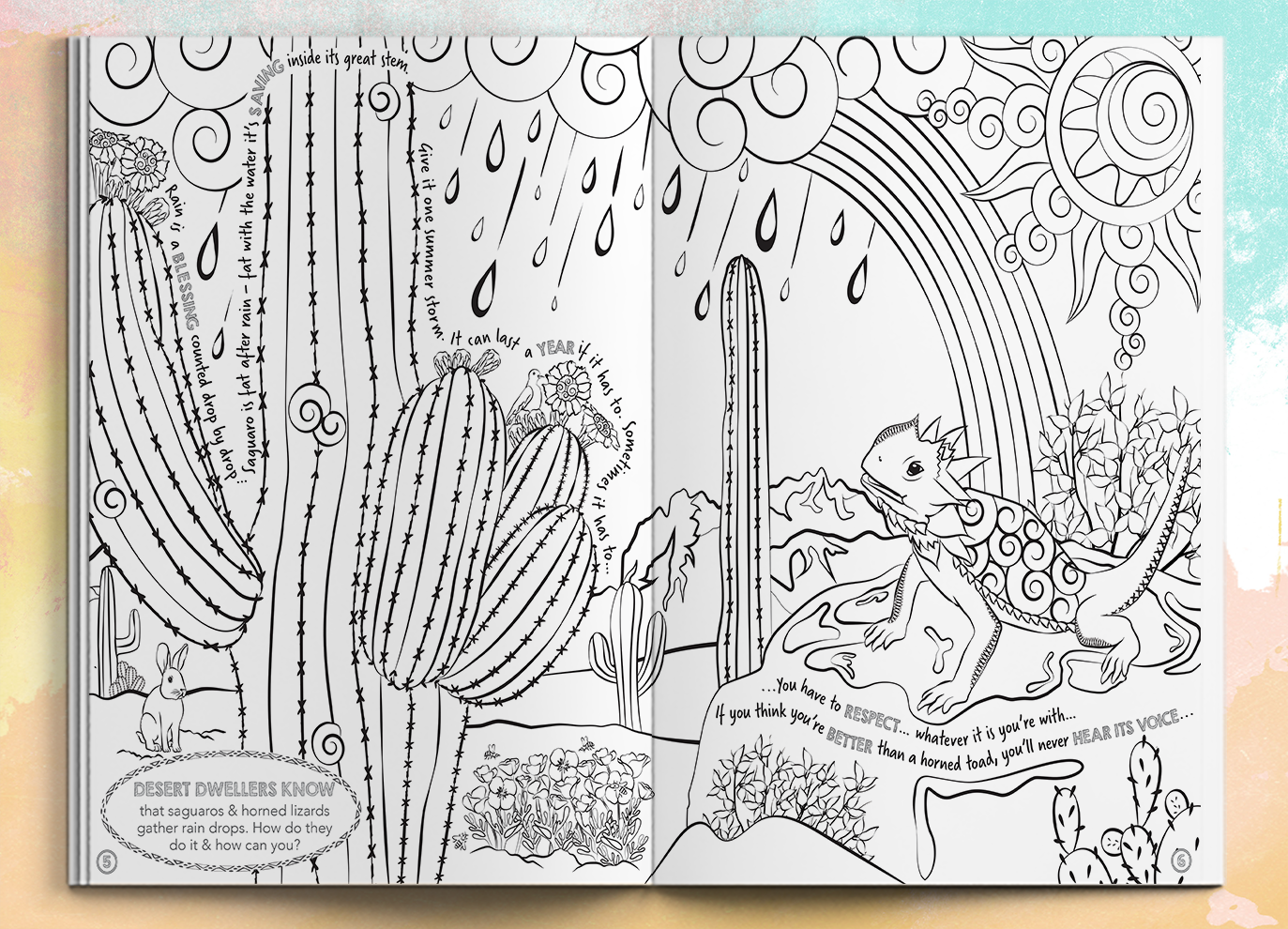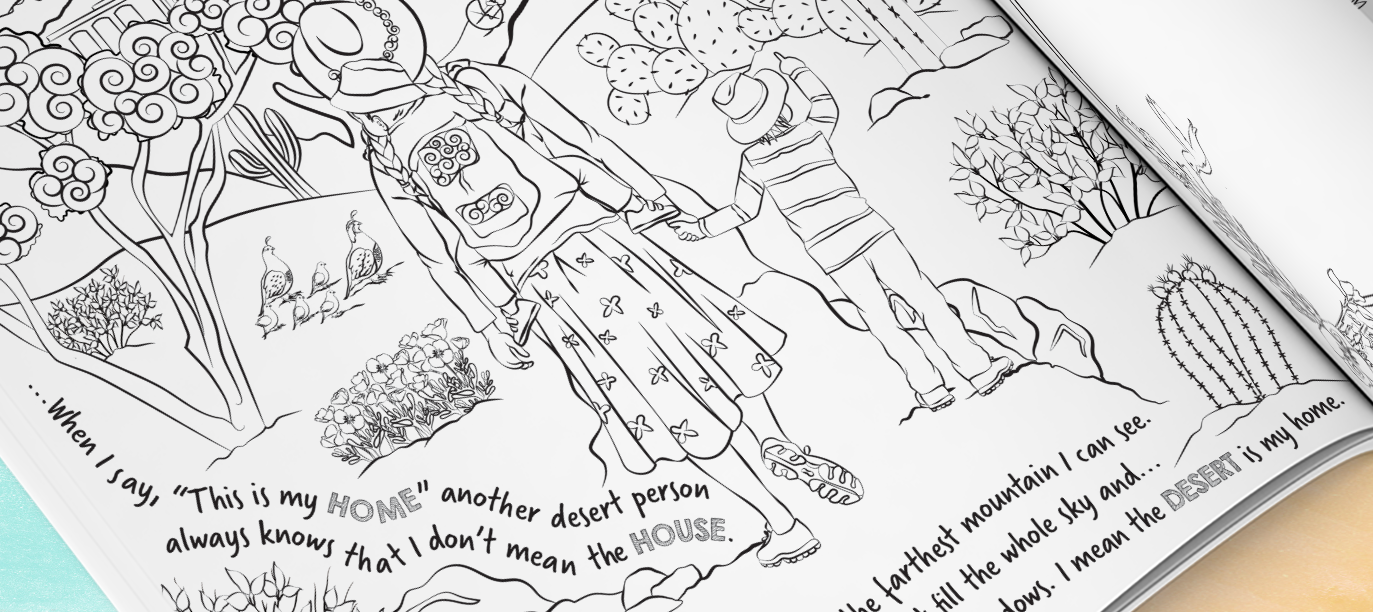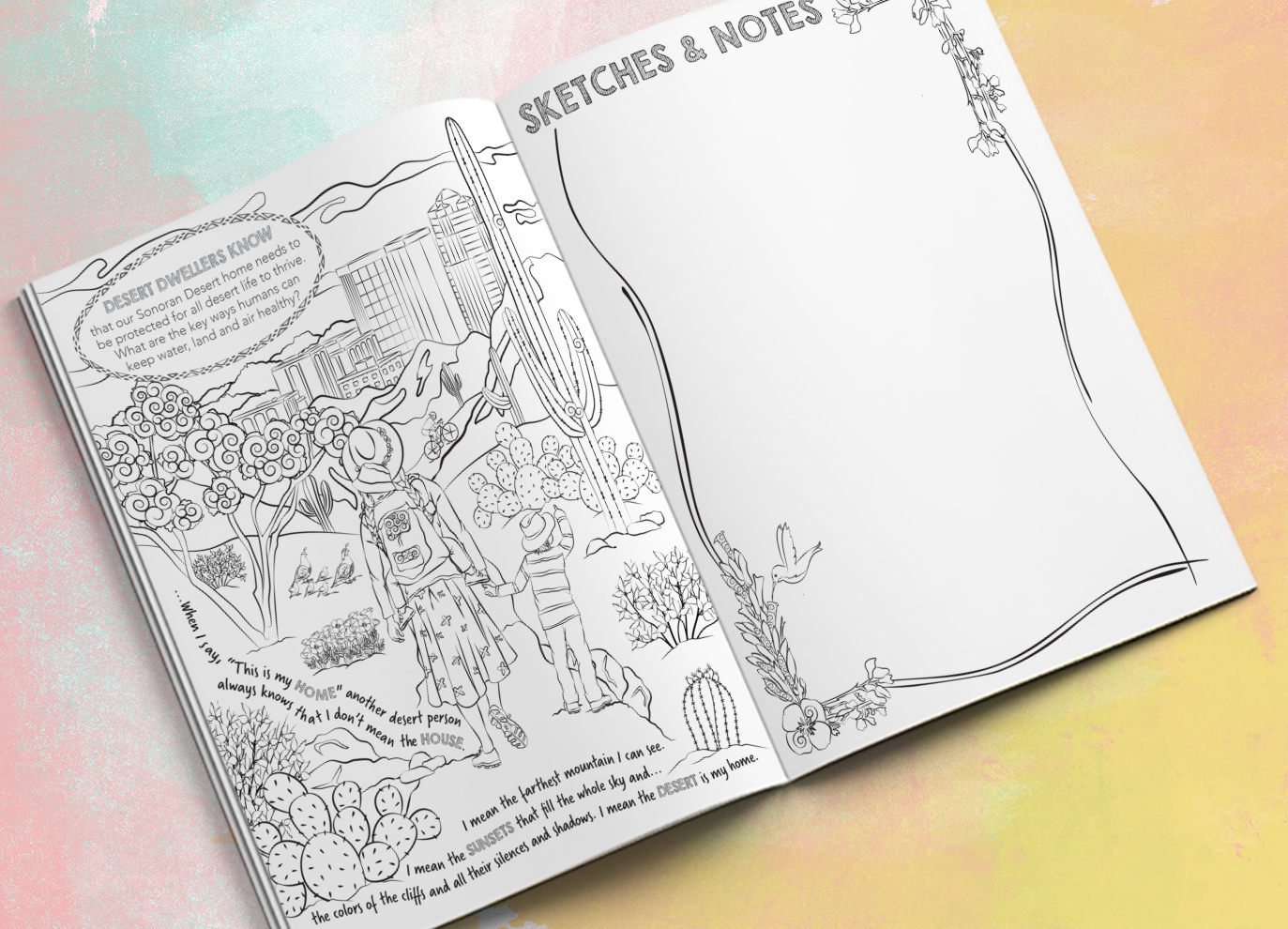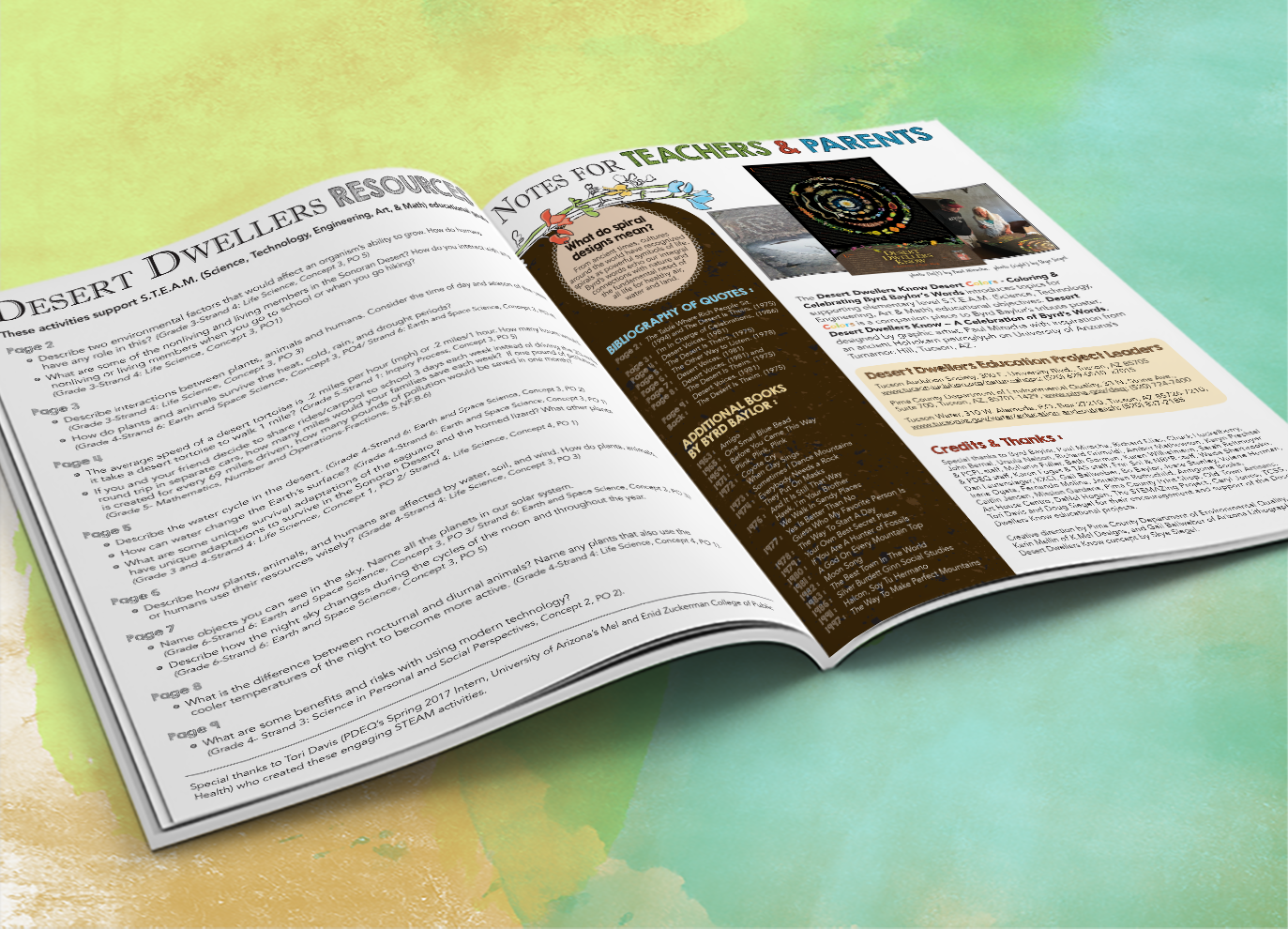 Desert dwellers activity sheets
Activity sheets for restaurant children's menus that promote eco-friendly habits for families and kids.
2018